Tempest Project
Tempest Project by Peter Brook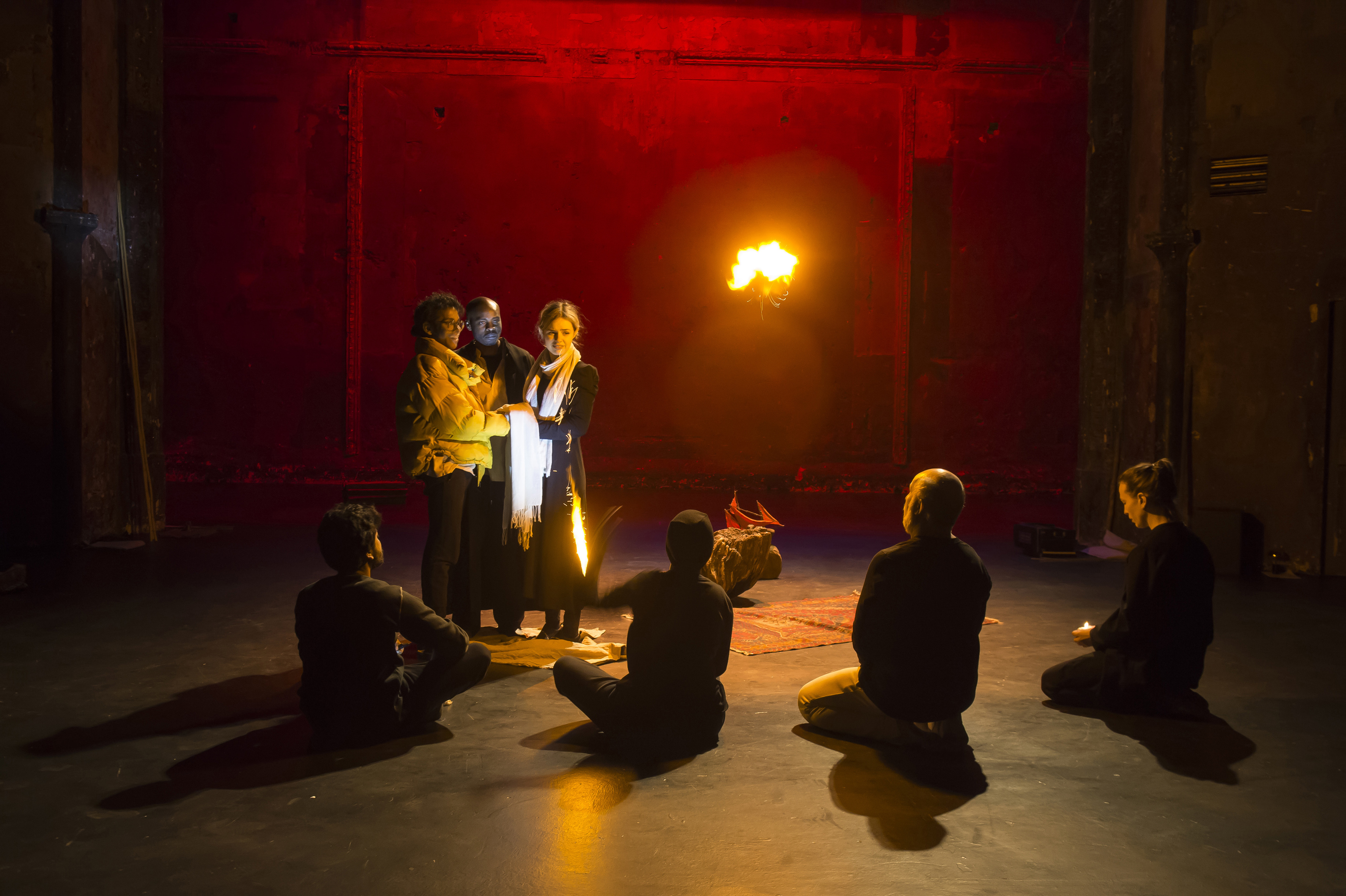 The Tempest is a play we know well – but in working together with a small group of actors in February at the Bouffes du Nord we rediscovered how this play contains so many rich levels of hidden meanings – it is Shakespeare's last play – and resonates so deeply through all his plays. We are going to rework on what we searched and shared with an audience in the Bouffes du Nord in 3 very intense evenings – we'll search again together. The boat is waiting for us! Peter Brook
Tempest Project by Peter Brook
A play stemming from a research on The Tempest by William Shakespeare
Adaptation and stage direction Peter Brook Marie-Hélène Estienne
Lighting Philippe Vialatte
Songs Harué Momoyama
With
Sylvain Levitte
Paula Luna Fabio Maniglio
Luca Maniglio
Marilù Marini
Ery Nzaramba
Duration : 1h15.
Production:
Centre International de Créations Théâtrales / Théâtre des Bouffes du Nord Paris, Attiki Cultural Society, Athens
Coproduction Théâtre Gérard Philipe, centre dramatique national de Saint-Denis ; Scène nationale Carré-Colonnes Bordeaux Métropole ; Le Théâtre de Saint-Quentin-en-Yvelines – Scène Nationale ; Le Carreau - Scène nationale de Forbach et de l'Est mosellan ; Teatro Stabile del Veneto ;Cercle des partenaires des Bouffes du Nord.
The text "Tempest project", adapted by Peter Brook and Marie-Hélène Estienne from Jean-Claude Carrière's French version of The Tempest by William Shakespeare, was published in November 2020 by Actes Sud-Papiers.
MORE